FICCI Healthcare Award Winners 2013!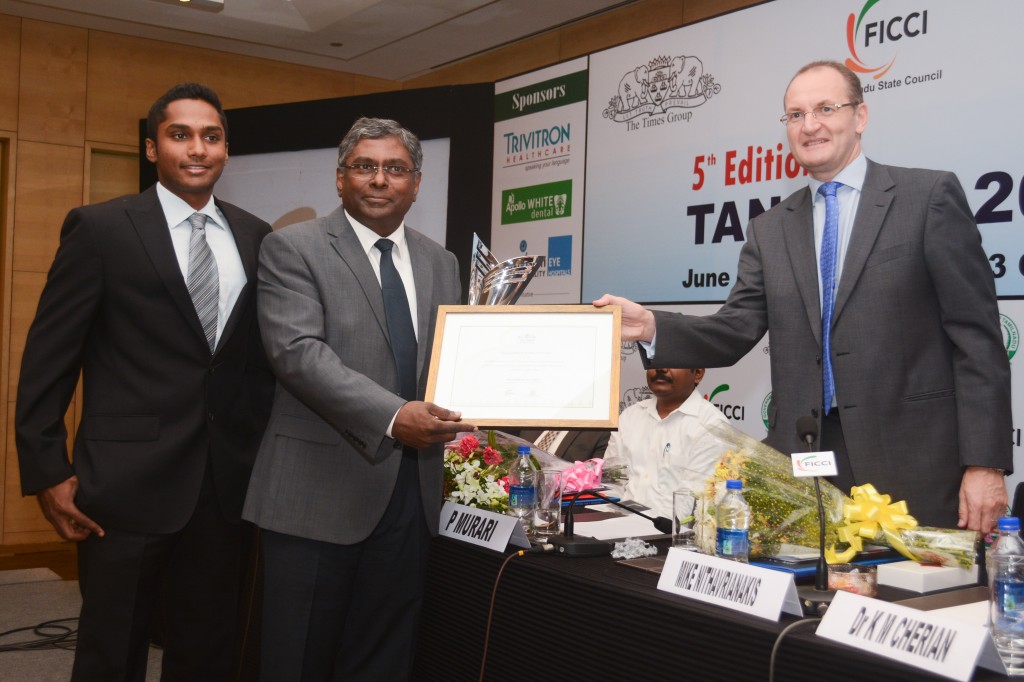 At the 5th Annual FICCI – Times of India Healthcare Awards, the Rajan Dental Institute bagged an award for pioneering excellence in healthcare. The ceremony was held on 7 June,2013 at the 5th edition of the TANCARE conference. British Deputy High Commissioner for South India, Mr. Mike Nithavrianakis presented the award to Dr. R. Gunaseelan, Medical Director of RDI.
The Rajan Dental Institute has continuously upgraded its clinical skills through International Continuing Education Programs as well as conferences. We have organized workshops to teach and guide other dentists from all over India. We have also maintained state of the art equipment, updated regularly in accordance with contemporary International standards with equipment from Germany, Finland, Italy and various other countries. Some of our key achievements over the last decade have been in the introduction of new proceudres to India such as the teeth-in-an-hour technique and zygomatic implantology. In light of these programs, features and practices, RDI was given this prestigious award by FICCI (Federation of Indian Chambers of Commerce and Industry)
The event also marked the launch of the "Pioneers – II" coffee table book which features the Rajan Dental Institute as one of Tamil Nadu's leaders in healthcare excellence.