iPad-operated Implant Technology at Rajan Dental!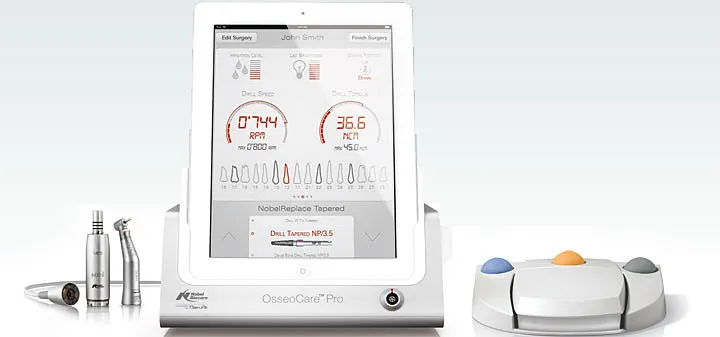 Nobel Biocare had recently launched the next generation drill motor, OsseoCare Pro. This device is a surgical product that is operated by an app downloaded on the iPad. The Osseocare Pro application offers an intuitive interface making it possible to setup the treatment prior to surgery. Various aspects such as speed, torque, irrigation flow and light intensity are controlled and modified through the app itself! The app also offers a built-in recording and exporting function which allowing multiple-user log-ins to share treatment data.
In addition to the innovative iPad interface, the MX-iLED micromotor is the lightest and most powerful in the market. Rajan Dental had recently placed an order for the following at the Nobel Biocare World Symposium held in New York City. Innovative and cutting edge technology along with world-class professionals in the field such as this empowers RDI to maintain the highest standard of futuristic and quality treatment. The device will be available at RDI this fall.